Here are Five Tried-and-True Methods for Cleaning Solar Panels in North Dakota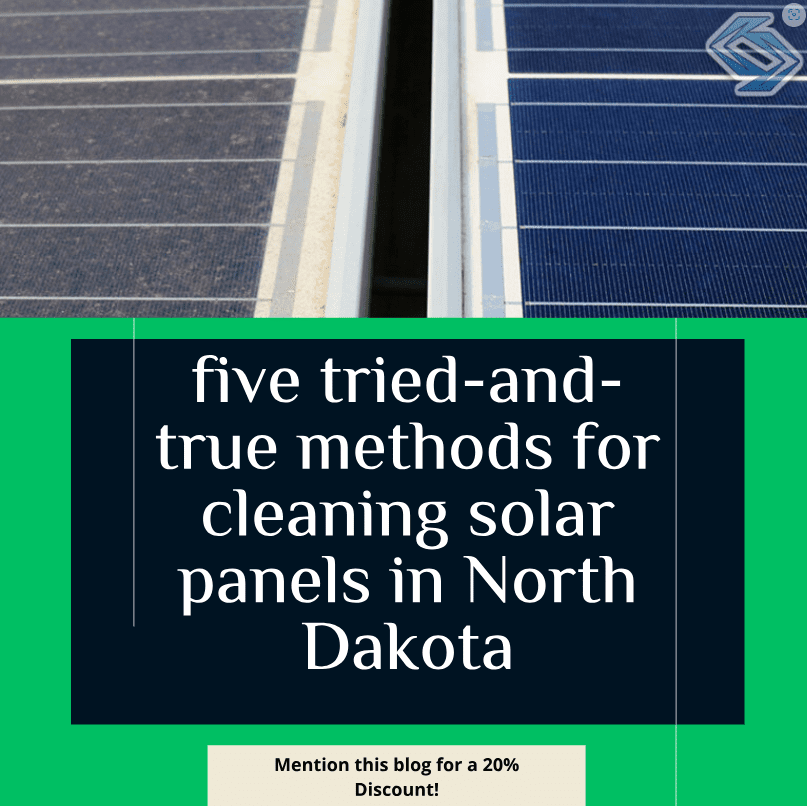 Wind And Solar World Offers Solar Cleaning For Farms and Businesses! By Nate Lutz
Solar panels are a great investment for homeowners and businesses looking to reduce their energy costs and protect the environment. When properly installed, solar photovoltaic panels (PV) require little maintenance and can last 25-30 years. Nonetheless, keeping them clean is important to maintain optimal power generation. Clean and well-maintained solar panels will function at their best. A solar panel's efficiency can be reduced when dust, dirt, snow, and other debris accumulate on its surface. Here are 5 tried and true methods to keep your solar panels in their most optimal state in North Dakota.
The good news is, cleaning solar panels is relatively easy and can be done with just a few simple tools. Here are 5 tried and true methods to keep your solar panels in their most optimal state in North Dakota.
How to keep your solar panels clean in North dakota
Manual washing and fully automated technologies are available for keeping solar panels clean. In addition to removing some dirt, rainwater can also cause dirt to accumulate at the bottom of panels, and it isn't adequate to remove heavy pollution.
Automated Solar Cleaning Systems
Solar panel cleaning robots are being developed by companies like Italy-based Washpanel using robotic technology. The company offers semi-automatic robots that can be installed on carports, greenhouses, and shed roofs. For large installations in dusty environments requiring regular cleaning, the company offers fixed roof robots.
A solar-powered autonomous robot is used by Ecoppia to clean PV panels nightly using microfiber and airflow instead of water, since high-pressure washing can damage them. In addition to cleaning their own solar panels, the robots also recharge their batteries quickly between operations.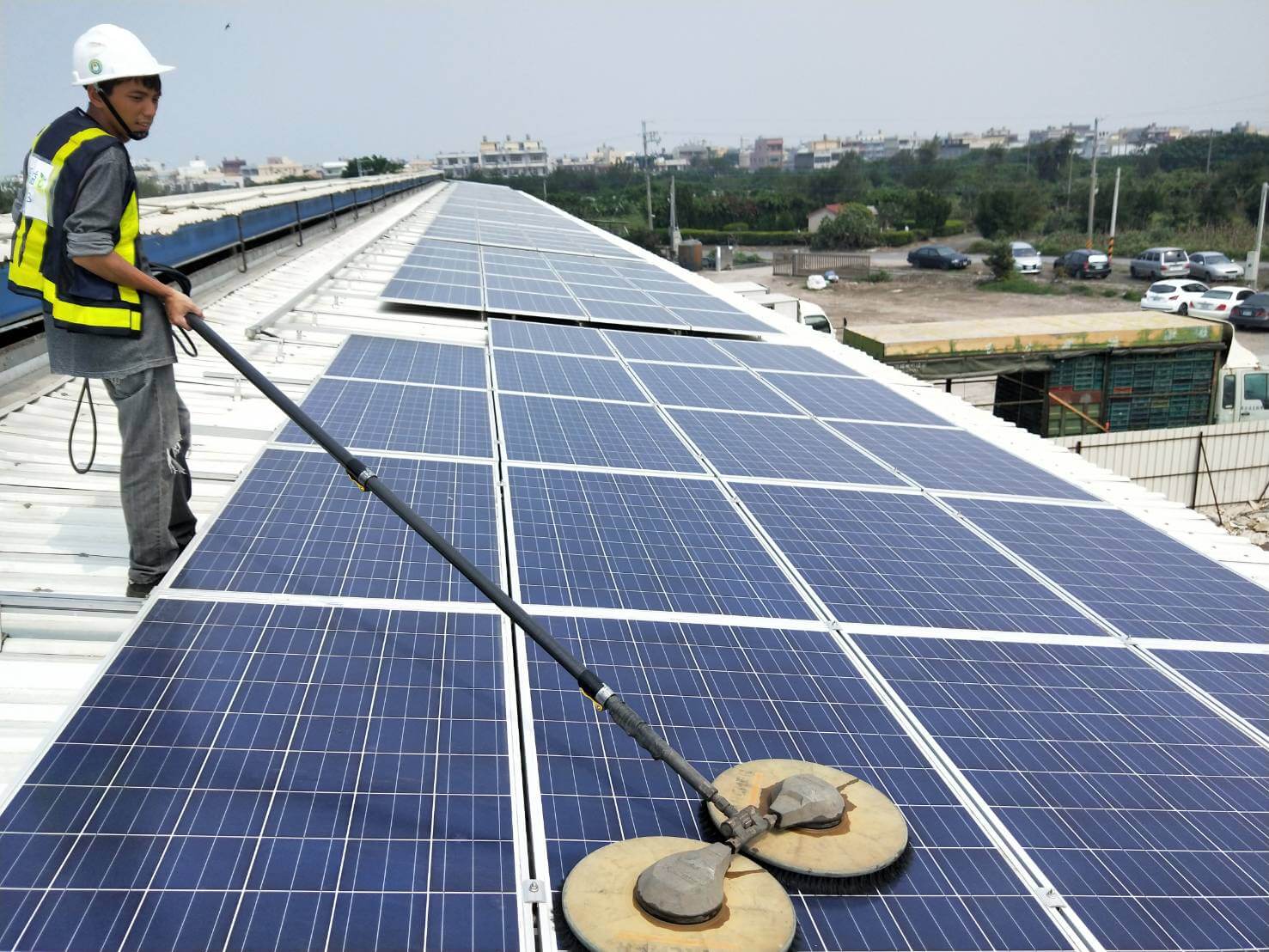 Brushes and sponges that do not contain soap
Deionized water and a vehicle-mounted brush enable solar maintenance companies like Bland Company and Wind and Solar World to clean panels without soap, which leaves a residue that not only shades panels but also attracts dirt.
In order to remove grime from solar panels without leaving behind a film, Polywater produces a Solar Panel Wash. Using hydrogen peroxide and vinegar, the product removes dirt and grime without leaving behind a film.
With a garden hose and a soft sponge, homeowners can also wash their solar panels manually.
Using vibrations without water method
It has been demonstrated that solar panels can be vibrated to shake dust off their surfaces in a project funded by NASA in the US and at Heriot-Watt University. Using DC motors attached to the back of panels, it is possible to induce vertical vibrations.
Coatings Solar Panels with nanoparticles
Scientists at India's Department of Science and Technology's International Advanced Research Centre for Powder Metallurgy and New Materials have developed a coating for solar panels that prevents dirt from accumulating. The combination of high temperatures, high humidity, and high pollution in India affects the efficiency of PV panels.
Due to its nanoparticle-based technology, the coating is easy to wash off with water, is highly transparent, and does not reduce panel efficiency. The coating is being produced for commercial use by Marichin Technologies
Manual cleaning your PV Panels
Cleaning PV panels manually is an old-fashioned method that works! While robots, waterless vibration or special coating solutions are innovative and efficient, there are a number of scenarios where these types of solutions can be quite expensive and inefficient. Especially for small installations, whether residential or commercial, and for special structures.
When cleaning solar panels, there are some instruments that will prove useful. While brushing the soil from the panel, a number of special brushes rotate. It might also be helpful to use basic cleaning instruments like those used on car windshields.
Meanwhile, we could save a lot of water by using pressure washers.
When should solar panels be cleaned
Taking a look at the efficiency of the system is the best indicator that solar panels need cleaning.
The amount of pollution is typically higher during the winter months because cold air traps pollutants closer to the ground than warmer air during the summer months. During the summer, solar panels become too hot to touch, so spring is the best time to clean them. When they are cooler, it is best to clean them in the morning or early evening.
Are you looking for a reliable and professional solar panel cleaner near you for your farm or business?
You've come to the right place! Your solar panel array will operate at peak efficiency. Solar panels that are dirty lose as much as 20% of their performance. Over time, dirt, pollution, pollen, and grime accumulate on solar panels and degrade their efficiency. Self-cleaning solar panels are a myth, they don't. In order to restore their functionality to peak performance, a thorough cleaning is the only proven solution.
Solar panel manufacturers recommend only using water when cleaning solar panels because soaps, chemicals, and solutions leave a residue on the coating. In order to clean residential solar panels, Wind and Solar World uses cutting-edge technology and environmentally friendly methods.
Are you looking for a reliable and professional solar panel cleaner near you for your farm or business?
Fargo, Busmarch, Grand Forks, Minot, West Fargo, Williston, Dickinson, Mandan, Jamestown, Wahpeton, Watford City, Devils Lake, Valley City, Minot AFB, Lincoln, Grafton, Horace, Beulah, New Town, Stanley, Casselton, Tioga, Rugby, Hazen, Lisbon, Bottineau, Carrington, Langdon, Mayville and many more!