Local Leaders in Wind and Solar Power Solutions
Free, Comprehensive Site Evaluations
Family-Owned Solar Company Based in North Dakota
Achieve energy independence with the help of Wind & Solar World. Since 2007, our solar company in North Dakota has been creating and setting up top-notch solar and wind power energy systems across the state—from Fargo to Williston—along with South Dakota and Montana. We strive to provide solar panels and wind turbines that will continue to work efficiently for the next 25 years or more.
Local Renewable Energy Experts Offering Affordable Solutions
Take advantage of these exclusive offers and incentives to make clean and renewable energy more affordable than ever. Start your journey towards energy independence while saving money on related costs through the following ways:
Local businesses can also receive up to a 30% reduction by using the Modified Accelerated Cost Recovery System (MACRS) business bonus depreciation. Aside from that, North Dakota residents who switch to solar power can also enjoy additional property tax benefits. These incentives, along with the MACRS deduction, can create significant savings on tax expenses.
Request a Quote
Get Started Today
When you are ready to maximize your savings, let our team provide you with a customized quote. We've been serving residential and commercial clients in North Dakota since 2007, marked by our exceptional workmanship, seamless installation process, and excellent customer service.  
Let us help you cut thousands of dollars in electricity costs today. Take advantage of our free consultation and discover why our best-in-class solar panels are a smart investment for a sustainable future.
Authorized Clean Energy Dealer and Installer of Generac Power Systems
Wind & Solar World sells, installs, and services the Generac PWRcell line of clean energy backup products. Contact us for details.
Tried-and-Tested Renewable Energy Solutions
Services and Products
Our beautiful planet has plenty of resources to power your home, business, or farm. Did you know that North Dakota is in the top 14 states for solar energy production in the US? To unlock this potential, you must install the right equipment to harness these resources and turn them into usable energy. With solar panels or wind turbines, you can have your own power refinery and charge your home and vehicle for decades.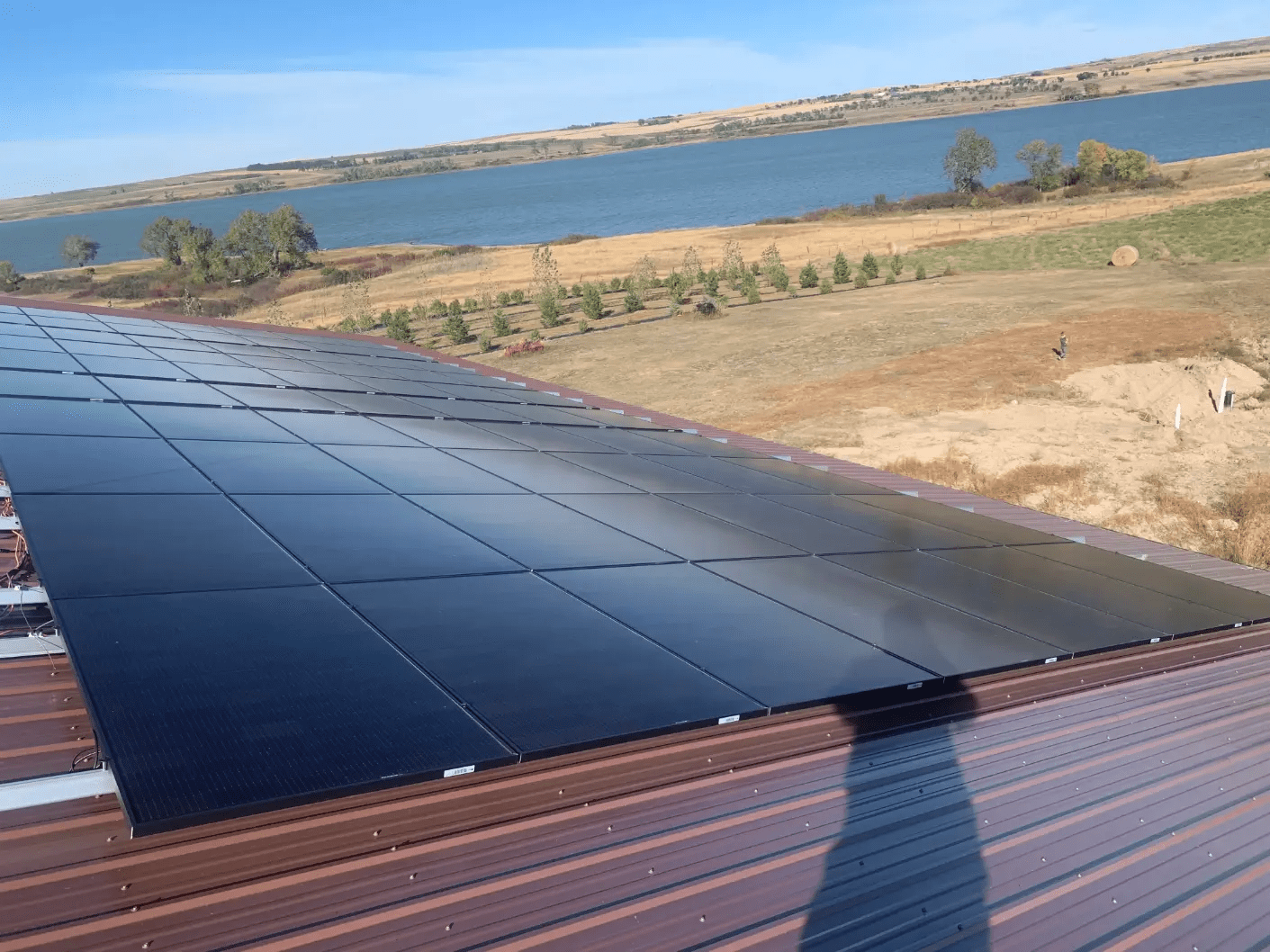 New Tax Incentives and Grants Available for 2023!
UPHAM, ND (KXNET) — Renewable energy usage is growing, but how much does it cost to make the switch? There are incentives for those who decided to use renewable energy resources. In addition to helping the environment, these incentives also help your wallet. "The main perks are government. 30% tax credit for the wind and solar it's the same," said Dennis Latendresse, the president, and owner of Wind & Solar World.
The Costs of Going Green: Switching to Clean Energy in North Dakota
"There's a 50% USDA grant, that's available to apply for farmers and businesses. Then there's also 100% bonus depreciation in the same year and along with a 30% tax credit. So for farmers and businesses, the systems basically return on investment would come down to almost four to five years before you get your money back as opposed to 17 years, 18 years like that for a normal system in North Dakota," said Latendresse.
Learn More about Renewable Energy
Over the last 20 years, our energy demand has increased by almost 48%. We need more power to use our phones, drive cars, and even keep the lights at home on. We guarantee the best solar panel installation for your system. A quality control manager will oversee everything, and our internal quality control check system will be used for an added layer of assurance. We'll ensure your panels, inverters, and cables are installed perfectly and tidy, ensuring your system performs at its best. Contact us today to learn more.
Switch to solar power and make a difference today.